Delegation from University of Detroit Mercy Visited HBUT
From September 26 to 27, president of the University of Detroit Mercy Dr. Antoine Garibaldi, vice president Dr. Lin Chidar, China project Director Ms. Tian Lipeng visited HBUT. General secretary Li Keqin and HBUT president Prof. Liu Defu both respectively met with the delegation . Both sides held in-depth discussions on cooperation details of the joint green technology institute and visited enterprises in Wuhan which related to the enrollment for the new institute.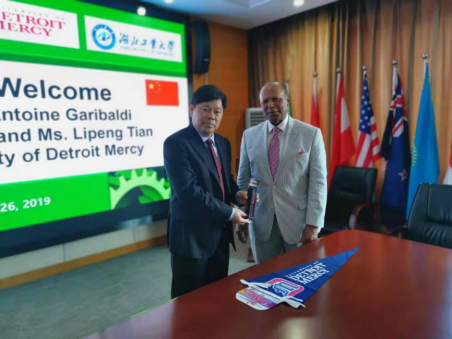 On the morning of September 26th , President Liu Defu accompanied the delegation to visit the Hubei Collaborative Innovation Center for High-efficiency Utilization of Solar Energy, the History Museum of HUBT, the Library, the Furniture Museum of the Ming and Qing Dynasty, the Key Laboratory of Fermentation Engineering, Cell Regulation and the Molecular Medicine "111" Base, etc. In the afternoon, the Department of International Relations organized the bilateral discussion. Deputy director Jason Hong introduced progress in organization structuring, teaching venues, faculty and enrollment strategies of the institute. On this basis, both sides discussed details of a campus opening day and an opening ceremony for the institute.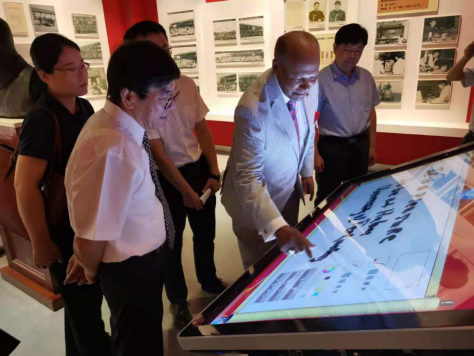 On the 27th, president Liu accompanied the delegation to visit two enrollment-related enterprises: Wuhan Cobot Co., Ltd. and Cubic Sensor and Instrument Co., Ltd. President Liu suggested that HBUT and would be able to collaborate with those enterprises to carry out joint talent cultivation and research.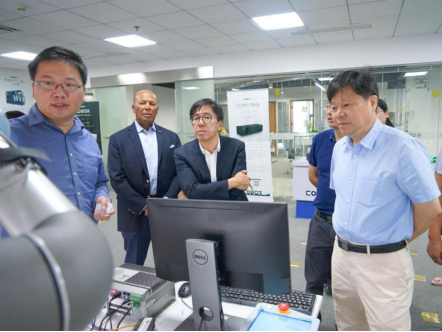 It is reported that Cobot is the first company in the world that put forward an intelligent operating system for industrial robots and is focusing on core technologies such as 3D vision, force control and machine learning algorithms.
Cubic Sensor and Instrument is a new technology enterprise for gas sensor manufacturing. The products are widely used in home appliances, consumer electronics, automobile electronics and health care.