The 2nd Session of International Forum of Sino-German Industrial Design Innovation School was Held in HBUT
On the morning of 5th November, the 2nd Sino-German Industrial Design International Innovation Forum was held at HBUT's library lecture hall. HBUT's Vice president Zhang Yingjiang attended the ceremony and delivered a speech. Representatives from the Technical University of Munich, the University of Applied Sciences Europe, Bauhaus University, Green Product Award, Atlier Papenfuss and leaders from the CRRC Industrial Research Institute, design colleges in Hubei province and the School of Industrial Design all attended the forum.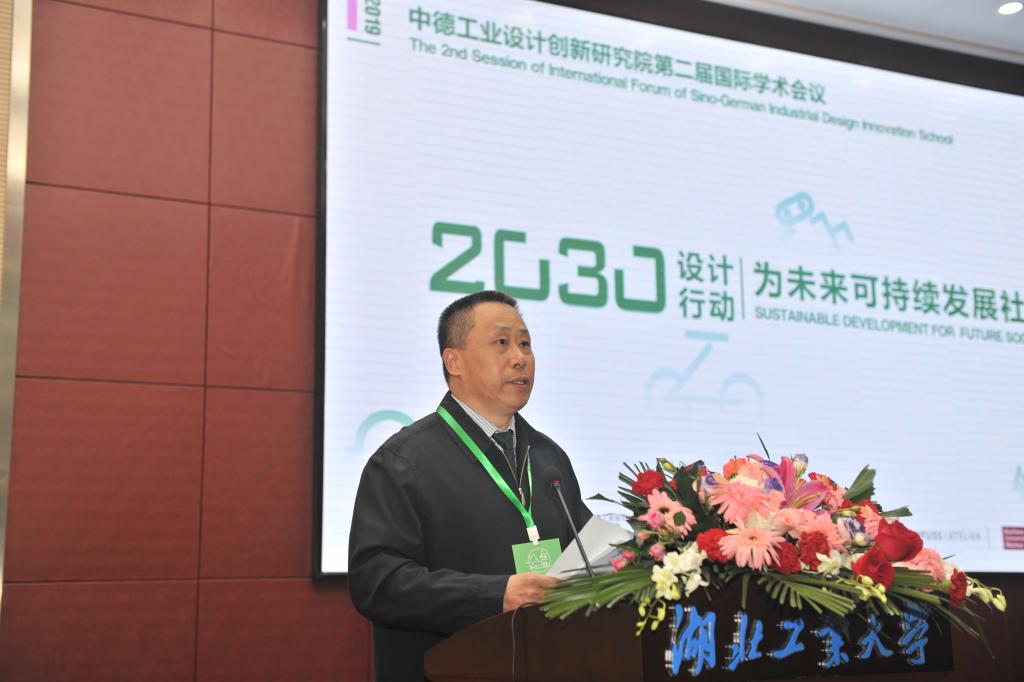 Zhang Yingjiang began by extending a warm welcome to all guests and international and domestic professors. He shared general information about HBUT and in his speech he pointed out that global challenges such as the refugee crisis, increasing aging population and climate change posed severe challenges to the world. He explained that this forum aims to discuss how to realize human sustainable development goals by 2030 in strategic and cooperative ways. Experts from Germany, the UK and China will provide ideas for sustainable development from sustainable design, sustainable production, intelligent design, and environmental protection design during the forum.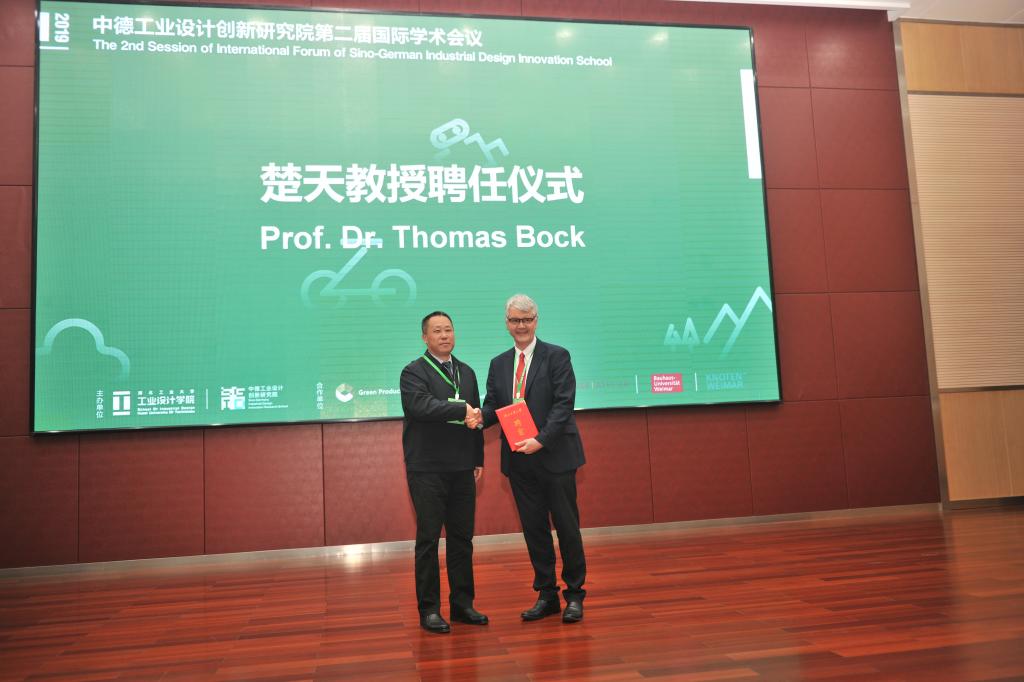 On behalf of HBUT, Prof. Zhang Yingjiang presented the Chutian Scholar certificate to Prof. Thomas Bock and the certificate of Employment to Prof. Papenfuss respectively.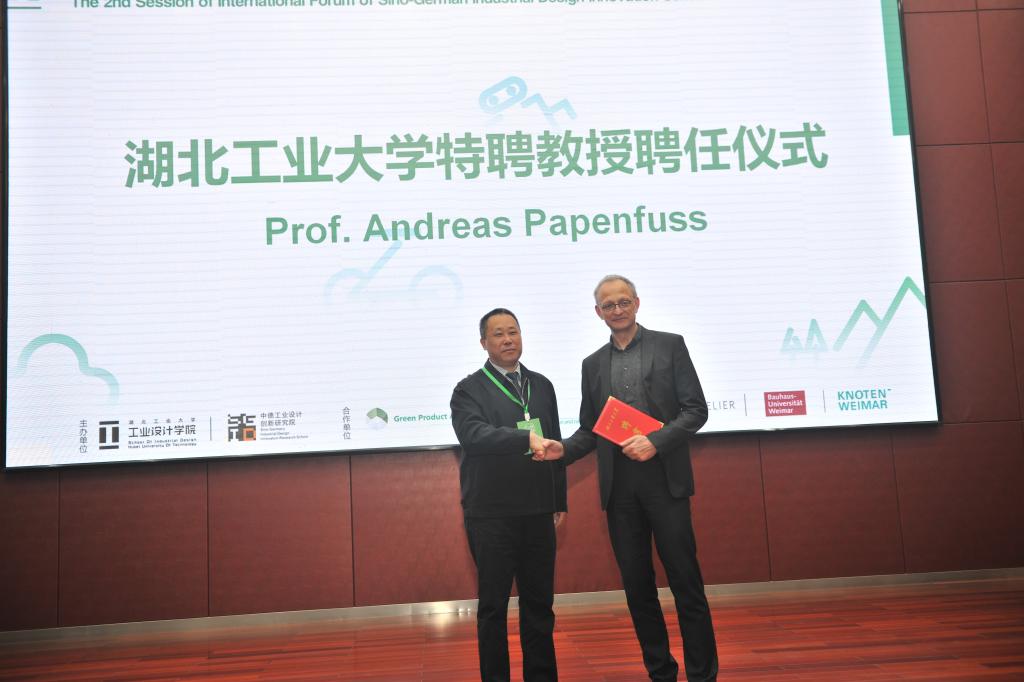 Nils Bader, founder of German Green Product Award, gave a brief speech on Design, Innovation and Sustainable Development-Green Product Development and Business Development Model. While newly appointed Chutian Scholar Prof. Bock presented a report on Robotics Design for a Sustainable Inclusive Society, which conveys the concept of modular components in sustainable design through projects such as urban improvement cases, zero-waste plants, energy-self-sufficient facilities, etc.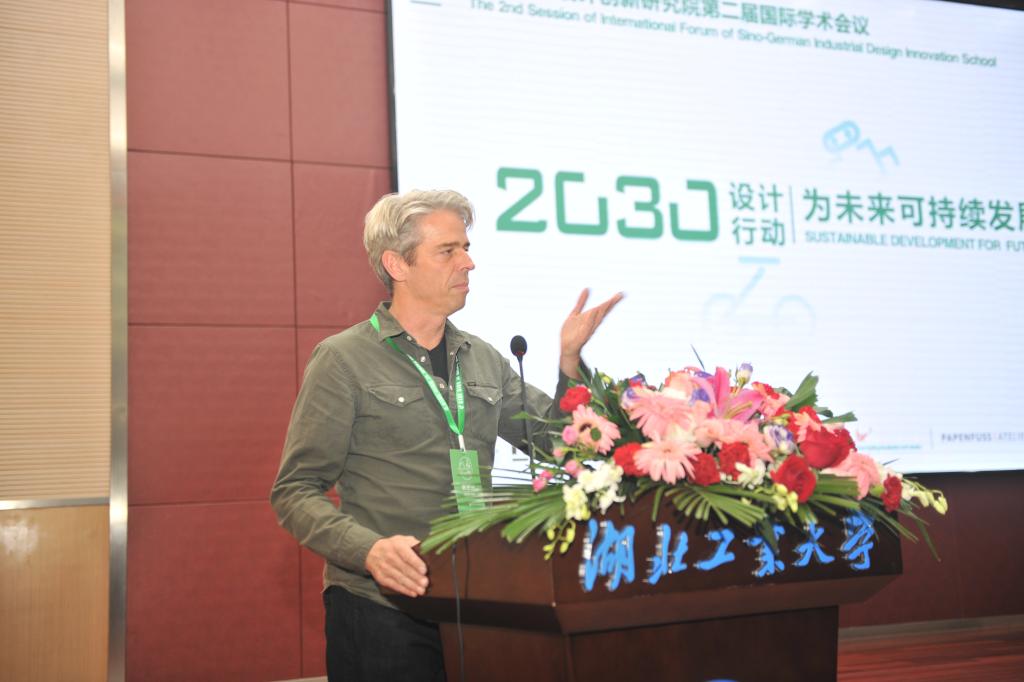 Prof. Coombes from Birmingham Institute of Art & Design delivered a speech entitled Re-thinking Urban Landscape: Ecology and Aesthetics. Deputy dean of the CRRC Industrial Research Institute, senior engineer Mr. Sun Bangcheng gave a keynote speech on Technical Development and Innovation, Sustainable Design of China High-speed Trains in four aspects: rail transit overview, technical innovation process, technical development trend and EMU design on industrial platform.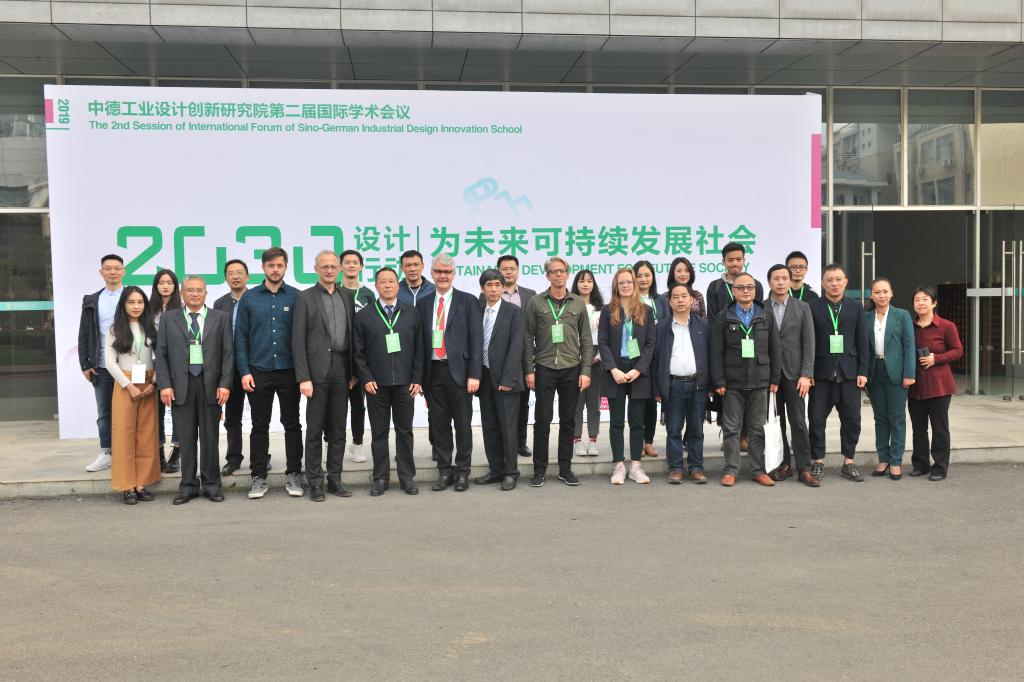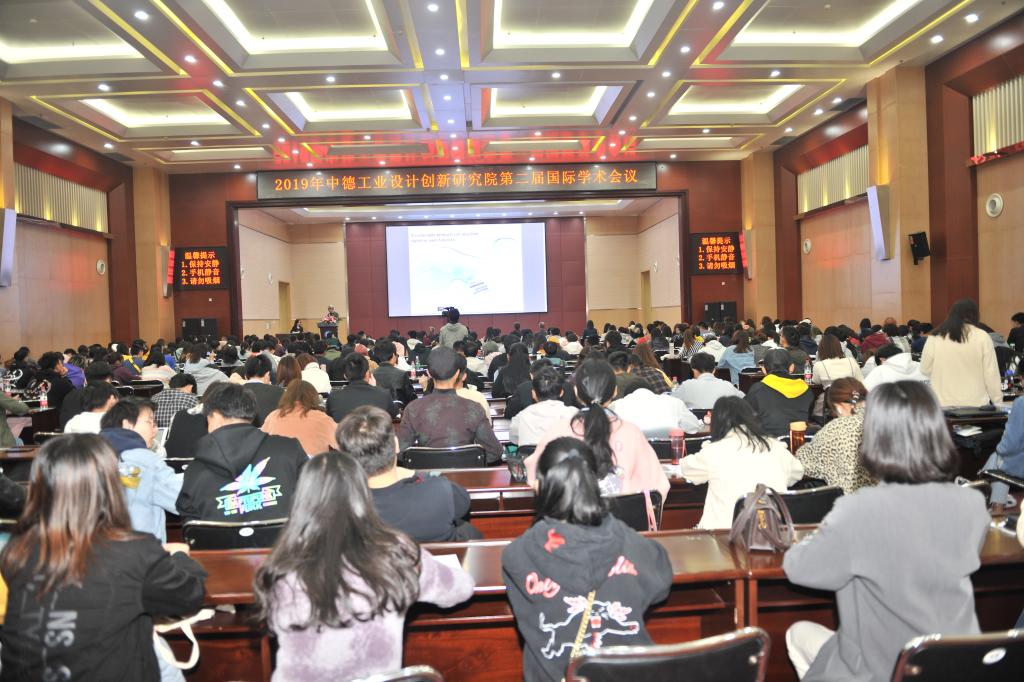 In this three-day international forum, nearly 10 academic lectures and reports were held at HBUT and three experts will conduct a two-week designing practice guidance for students. The theme of the forum is closely related to the development goal of HBUT, which will further improve the international influence of HBUT's design disciplines, create an international academic atmosphere and broaden students' international vision.