The Opening of HBUT DESIGN FESIVAL 2020
On the morning of June 8, the opening ceremony of HBUT DESIGN FESIVAL 2020 was held. Li Keqin, general secretary of the party committee, announced the opening of the festival. President Liu Defu delivered a speech. All school leaders attended the opening ceremony. The ceremony was hosted by Vice President Wang Kan.
The heads of the Department of Publicity, League Committee, Department of Academic Affairs, and the deans and teachers of relevant schools attended the opening ceremony. The opening ceremony was broadcast live via Tencent conference video and the "Youth HBUT" Tik Tok. Over 500 people including teachers and students from the relevant functional departments and participating colleges watched the live broadcast online.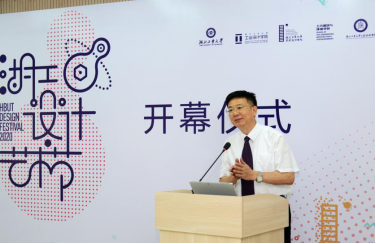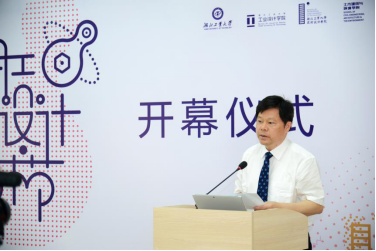 President Liu Defu emphasized that HBUT is constantly innovating the form of the graduation design exhibition held by design and art majors, as we hope to promote learning through exhibitions, to further stimulate the creativity of design and art students, enhance the artistic accomplishment of the students, and focus on cultivating high-quality application-oriented talents of moral, intellectual, physical and mental skills. Secondly, we hope to promote education through exhibitions, deepen the reform of design and art professional training, comprehensively promote the quality education of college students, and effectively enhance students' innovative and entrepreneurial capabilities and comprehensive qualities. Thirdly, we hope to promote cooperation with exhibitions, and build cooperation with platforms to achieve transformation, promote the transformation of design and art achievements and cooperation in production, education and research, and better serve economic and social development.
Cheng Wenting, a teacher from the School of Industrial Design introduced and guided the activities of the Design Art Festival and the online display platform.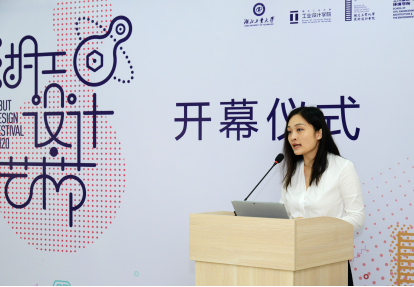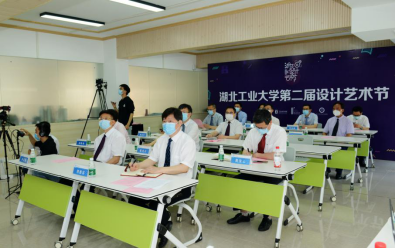 The online event lasts from June 6 to June 30. Teachers and students of the whole school can log in to http://www.fd.show/ to enjoy a beautiful visual feast during this period.