Team HBUT-China Won the Gold Medal in International Genetically Engineered Machine-iGEM Competition
The 2019 International Genetically Engineered Machine (iGEM) Competition ended on November 4th at Boston's Haynes Convention Center. Team HBUT-China from the School of Food and Biological Engineering won the gold medal and was one of just 5 nominations for Best Environment Project. The team was guided by Dr. Dai Jun, Dr. Zhou Yin, Dr. Liu Zhijie, Prof. Tang Jingfeng and foreign language teacher Mr. Dan Churchman. This momentous breakthrough greatly enhanced the profile and influence of HBUT students in synthetic biology international competitions.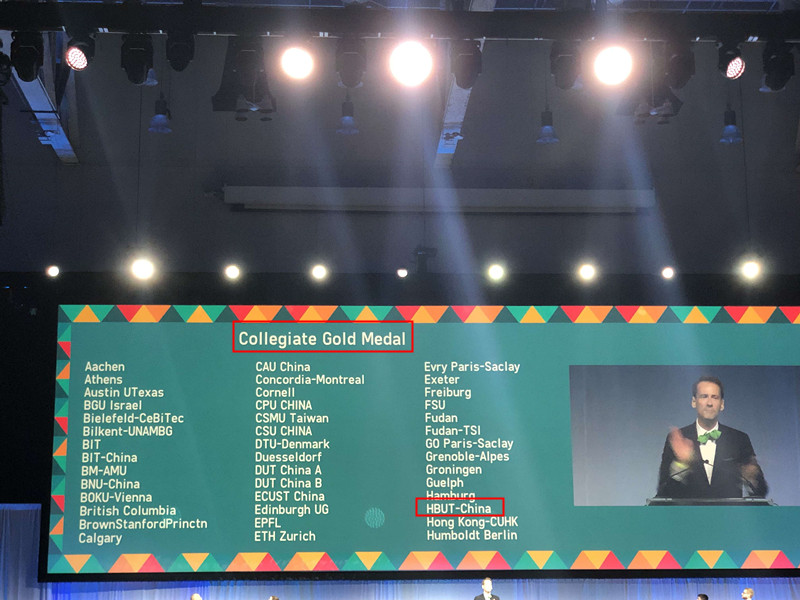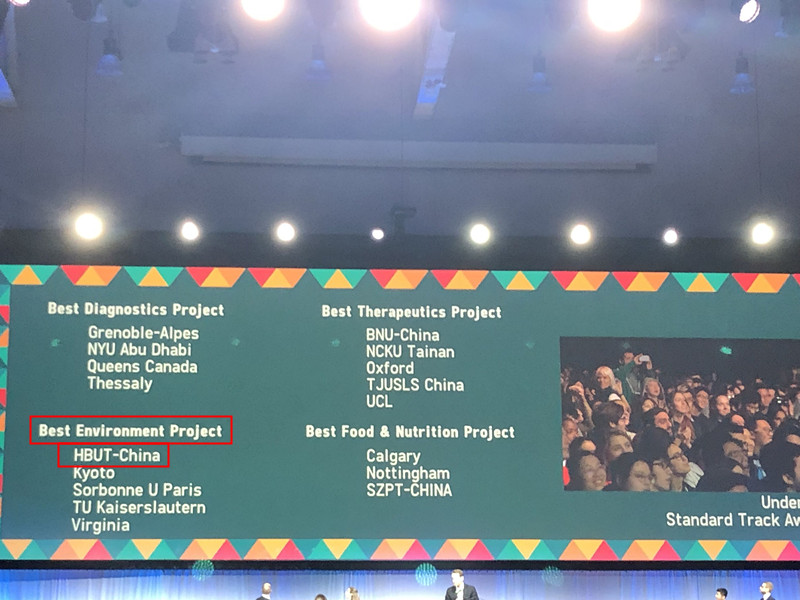 This year's project was named, Nickel Absorber: Gluttonous Yeast, which builds on the design ideas of Nickel Hunter, the team's project of the previous two years ago. With the research objective of removing nickel ion pollution from the environment, the project designed a variety of gene circuits through synthetic biology, improved the stability and accuracy of the nickel ion biosensor, and demonstrated the process of nickel ion biosorption with a fully functional miniature factory 3D model.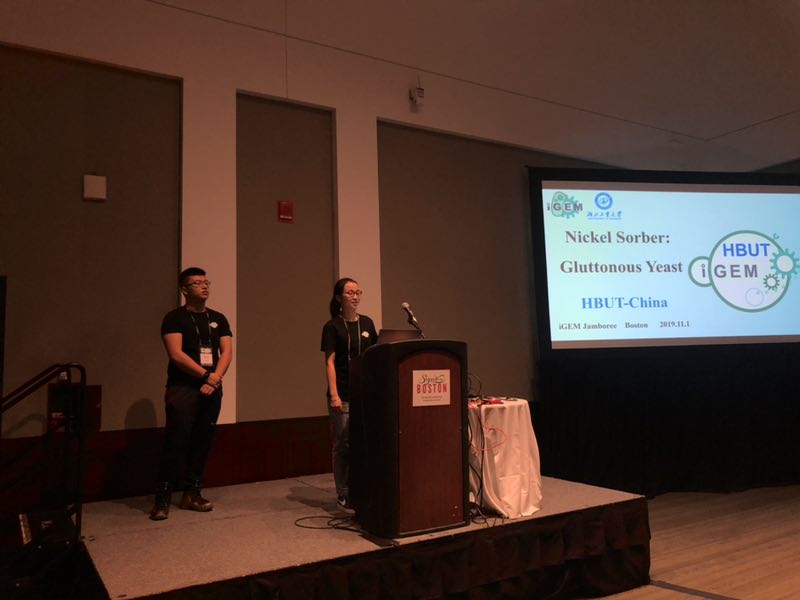 12 undergraduate students from the School of Food and Biological Engineering, the School of Mechanical Engineering, and the School of Industrial Design, formed the complete team; 6 of them were chosen to compete in the United States on behalf of the team. They were Liu Yuanlin, Li Qianxin, Li Qiushi, Li Weiwei, Cai Dongna, and Zheng Menglin. On November 1st, during a 20 minute presentation, followed by oral questioning, the team members reported the project details in fluent English and responded to the questions raised by the judges. After the Q&A, they made presentations on their English project poster at the venue for judges over 3 consecutive days, and communicated with other participating teams from universities around the world in a friendly manner. Finally team HBUT-China won the gold medal along with Oxford University, MIT, the University of British Columbia, Tsinghua University, and Wuhan University with it's novel topic selection, excellent completion degree and quality.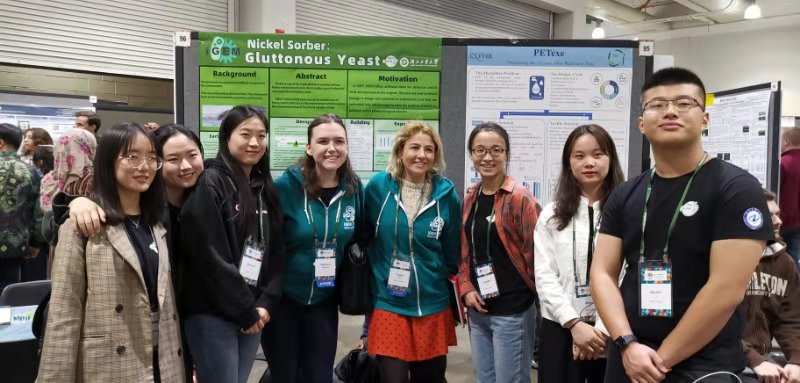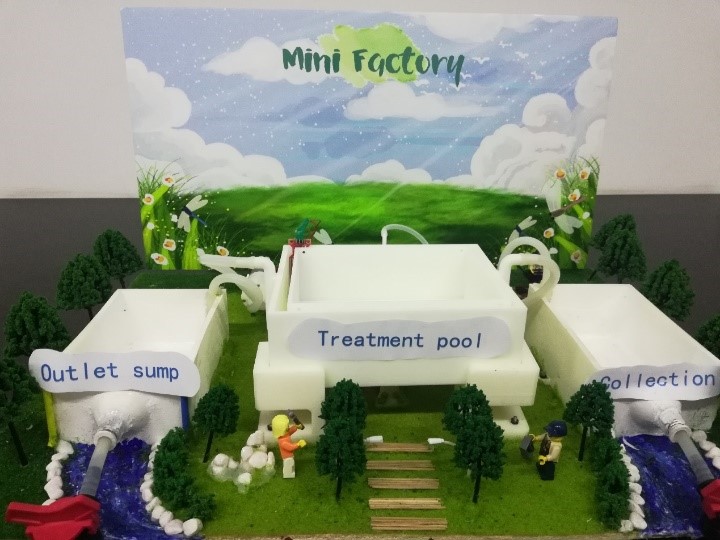 HBUT attached great importance to this competition and related schools and departments provided full support in special funding, laboratory and team member recruitment. American foreign language teacher Mr. Dan Churchman and Mr. Chen Han from the Department of International Relations provided guidance on culture, language and public speech skills.
The iGEM competition was created by MIT in 2003, and the first competition was held in 2004. It is the world's highest level competition in synthetic biology for university students. Over 340 teams from more than 70 nations and regions competed together this year. The competition is beneficial to the enhancement students' understanding of modern cutting-edge life science knowledge, basic biological theories, and especially synthetic biology and the experimental operational abilities to stimulate their subjective initiative and creativity.