2019 English Training Program for HBUT Middle Managemen is Launched
On the afternoon of November 18, 2019, the English Training Program for HBUT Middle Management was launched in B2-7, Building #6. HBUT General Secretary Li Keqin attended the opening ceremony and participated in the first training course. The ceremony was presided over by Ms. Gui Li, director of the Department of Faculty Affairs.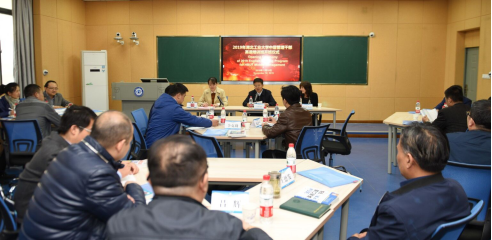 23 directors and school deans attended the program. The training courses will be taught by Ms. Susan Seats, an American expert in cross-cultural communication and public speaking. The program aims at improving participant's English listening, speaking, and cross-cultural communication skills.
General Secretary Li Keqin expressed three hopes during his speech. First, to attend the course despite its difficult challenges. Second, to be brave enough to speak out and make "progress through mistakes". Third, adhere to the combination of learning plus application to implement the international development strategy in practical ways.
Ms. Susan Seats hoped that all members would hold the "can-do" attitude, interact actively, and maintain an effective learning atmosphere with courage and confidence.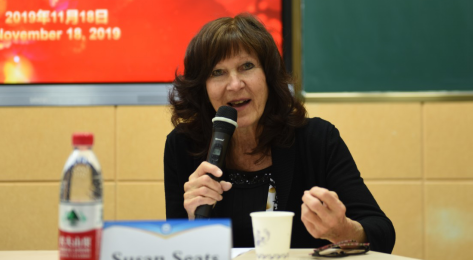 The School of Electrical and Electronics Engineering Dean, Prof. Zhang Xiaoxing, delivered a speech on behalf of all trainees. He said that the English ability of teachers and students plays an important role in the international development of teaching and scientific research in schools and colleges. Even if English learning is difficult, students will strive to persist and make continuous progress.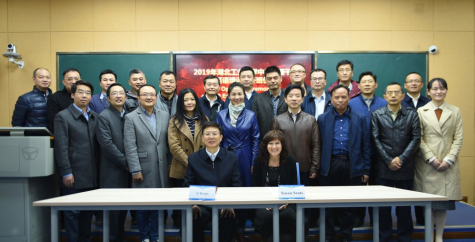 The 8-week program consists of 4 interactive classes per week. The Department of International Relations will provide tailored content according to trainees' needs, and focus on improving attendees' English practice and ability.