President Liu Defu Visits Mauritius, South Africa and Zimbabwe
From December 3rd to 13th, an educational delegation led by Mr. Tao Hong, director of the Hubei Provincial Department of Education, visited Mauritius, South Africa and Zimbabwe. HBUT president Liu Defu and WIT president Wang Cunwen joined the delegation and visited these three countries.
The visit aimed at promoting the Belt and Road Initiative education plan, implementing cultural exchange mechanisms between Hubei province and these African countries, expanding cooperation and projects with the governments and educational departments (universities) of the three countries, and driving Hubei provincial universities to provide more talents and technical support for Chinese enterprises to go global.
On December 3rd, Mrs. Luchoomun, who is the deputy prime minister of Mauritius, and the director of the Department of Education, Higher Education, Science and Technology, met with the delegation. Director Tao exchanged views with her on educational cooperation between Hubei province and Mauritius. President Liu Defu introduced fundamental information about HBUT as well as areas for cooperation with Mauritius universities. Mrs. Luchoomun thanked Hubei province for its support and made detailed arrangements for further bilateral consultations. She looked forward to having further exchanges and cooperation in special education, higher education, and Chinese education in Mauritius, and hoped the cooperation between HBUT and the University of Mauritius would be a great success.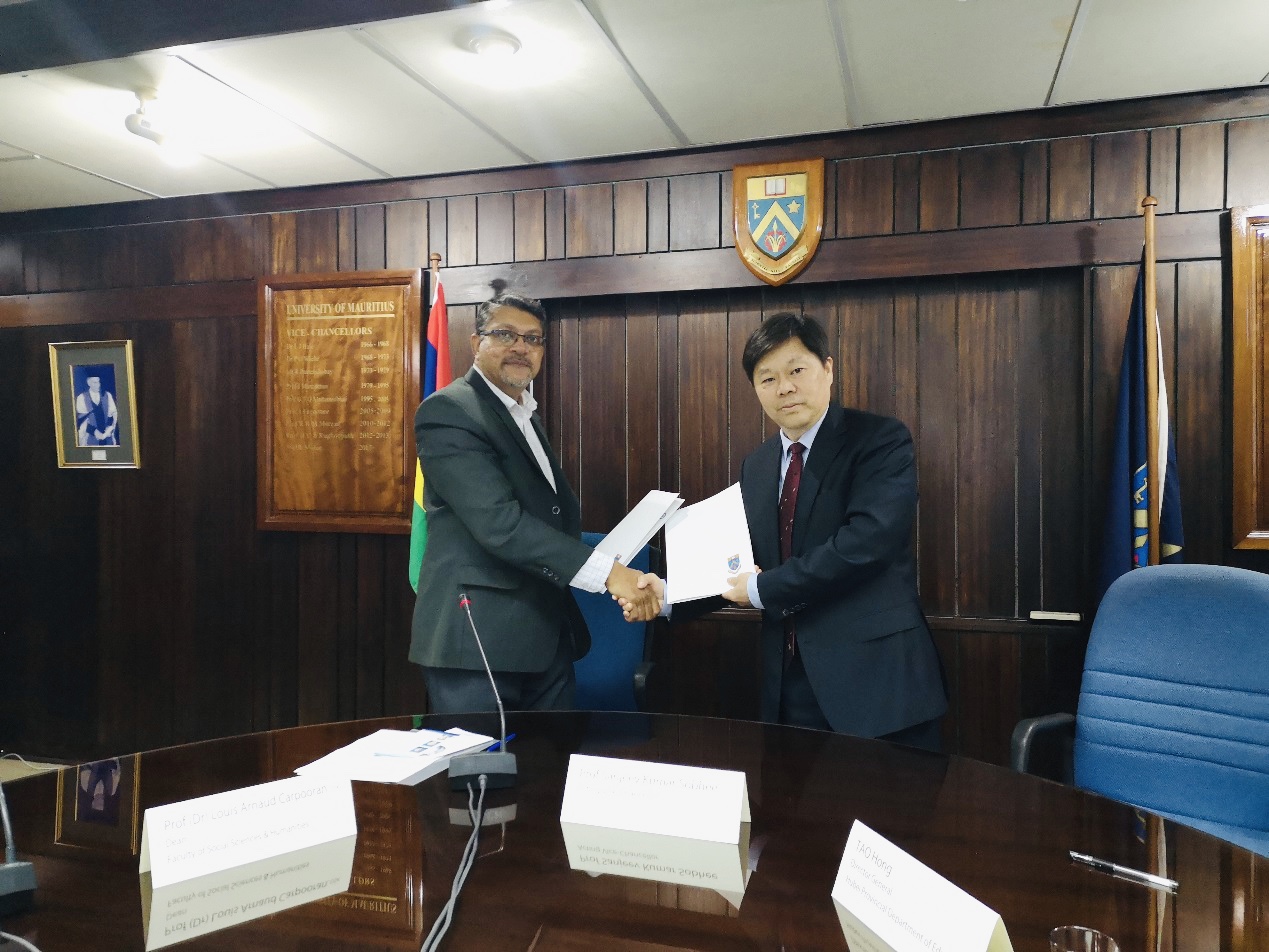 At the University of Mauritius, President Liu had an in-depth exchange with Chancellor Sanjeev Sobhee about cooperating in talent cultivation and scientific research, and later signed an MOU.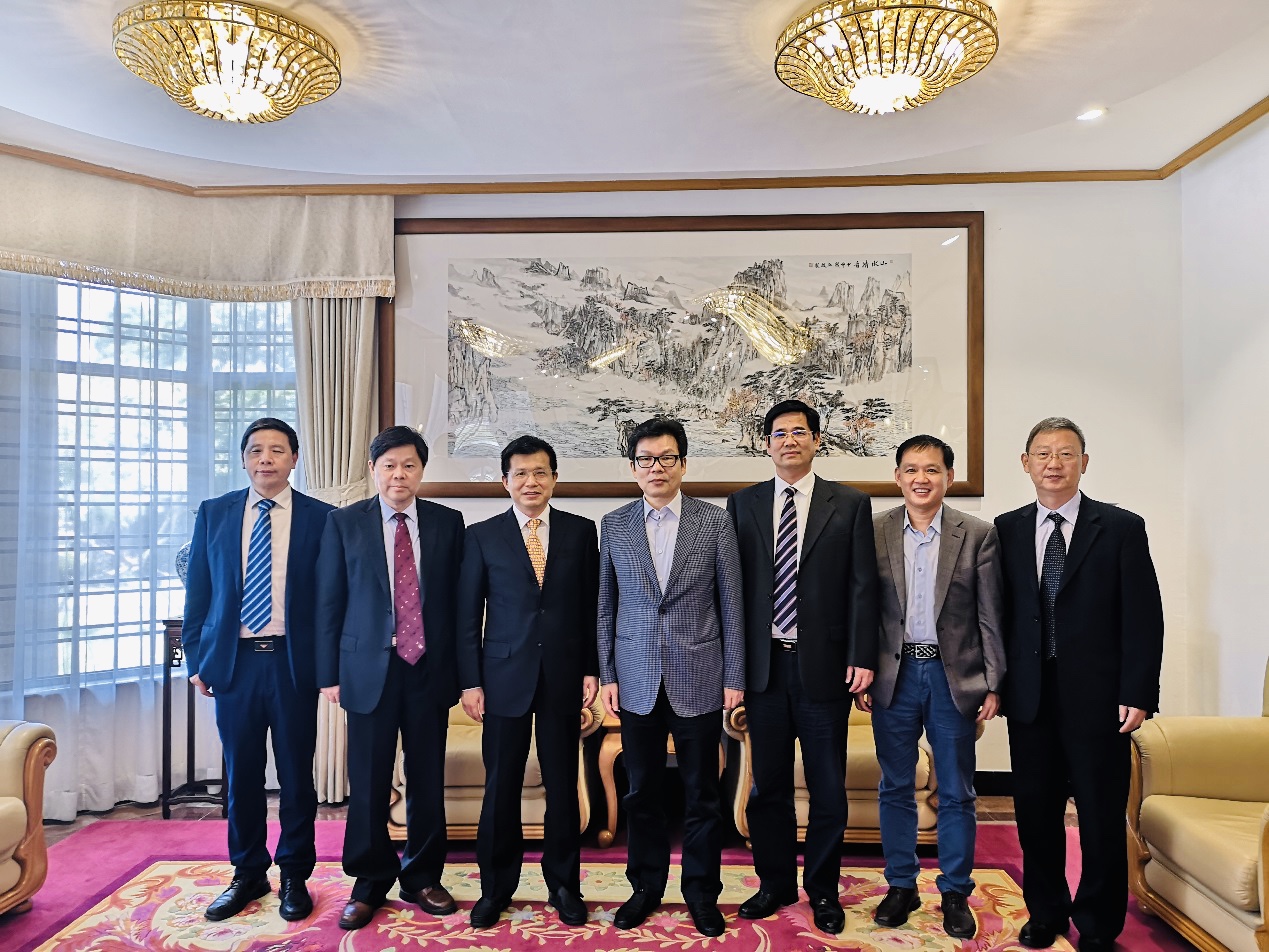 At the Embassy of the People's Republic of China in the Republic of Mauritius, Ambassador Sun Gongyi met the delegation. He introduced the Mauritian education system and supported the delegation's efforts to establish contacts with Mauritian universities and education departments. The delegation will actively implement MOU to make positive contributions to the development of Sino-Mauritius education cooperation.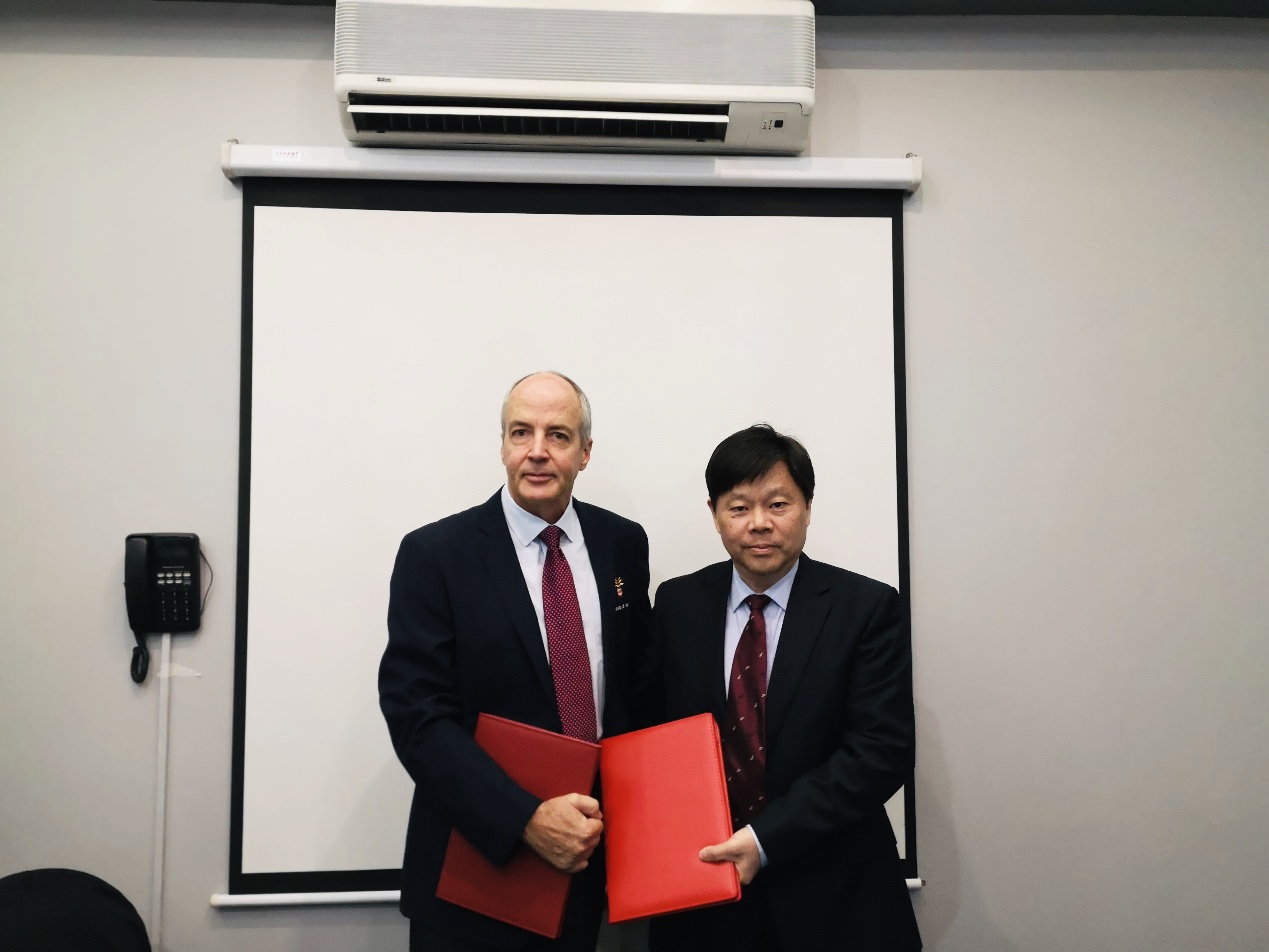 On December 5th, the deputy director of Limpopo Provincial Foreign Affairs Office, Mr. Walt Siguan, and the Vice-chancellor of the University of Venda, Pro. J. E. Crafford, came to Johannesburg to meet the delegation. Witnessed by Mr. Tao and Mr. Siguan, President Liu and Vice-chancellor Crafford jointly signed the cooperation agreement to build a new Confucius Institute in South Africa, which is a further implementation of General Secretary Li Keqin's visit to Africa in 2018.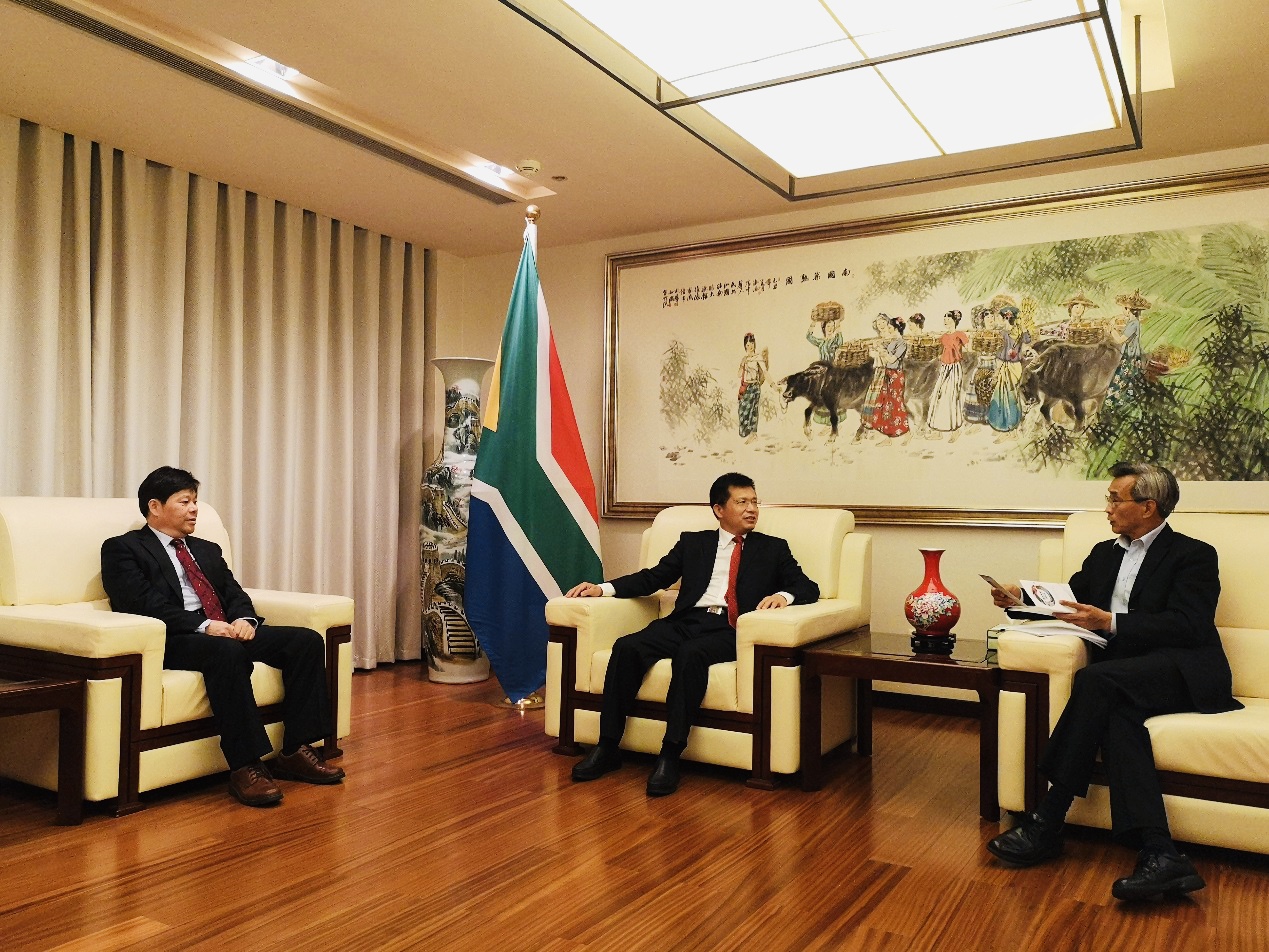 At the Embassy of the People's Republic of China in the Republic of South Africa, Ambassador Lin Songtian met the delegation. He had an in-depth exchange with the delegation on the social and economic development of Africa, especially the development of education. He spoke highly of the cooperation between HBUT and Limpopo provincial government and the University of Venda, and hoped that the opening up of Hubei education would better serve the Belt and Road Initiative and the Sino-African friendship strategy.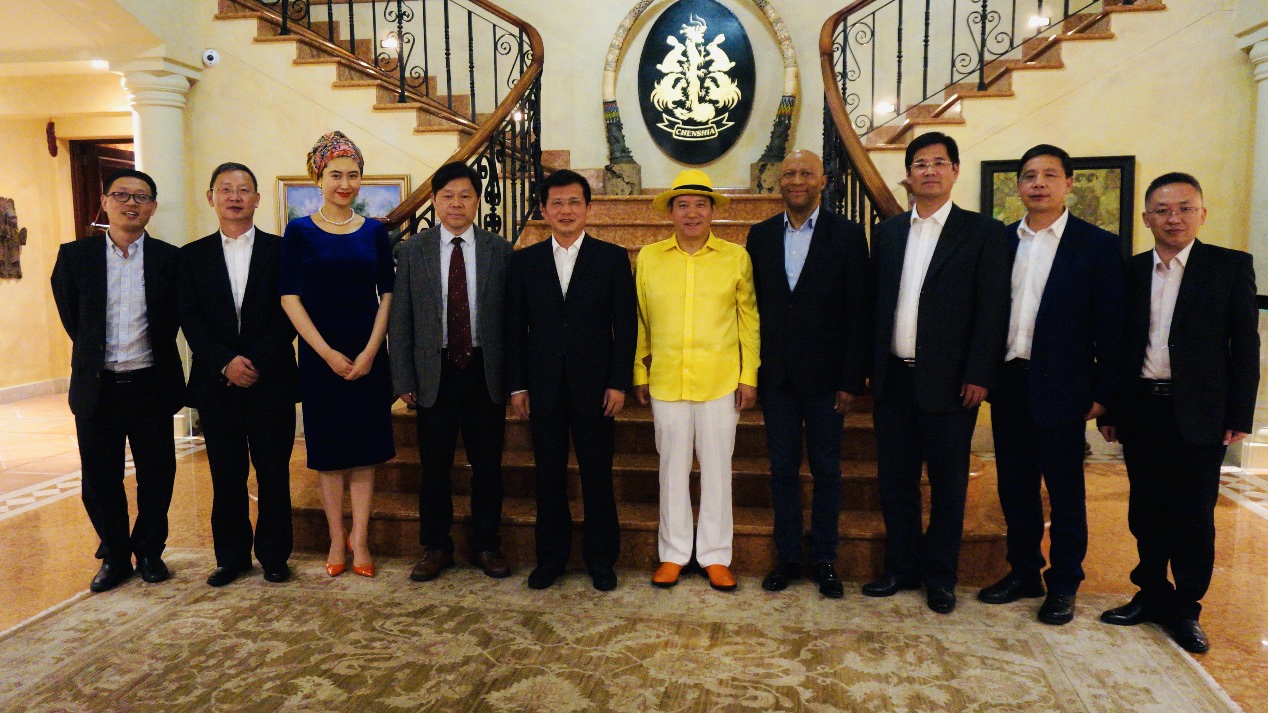 At the South African Diamond Group, the delegation met Chinese entrepreneur Mr. Chen Dabing and chairman of the South African Post Office, Mr. Matthews successively. The two parties had an in-depth discussion on university-enterprise cooperation, as well as cooperation between South Africa and Hubei province in science, technology, education and culture, etc. Mr. Mathews expressed his full support towards organizing a Sino-African Higher Education Forum and establishing an HBUT Sino-African Industrial Economy Institute.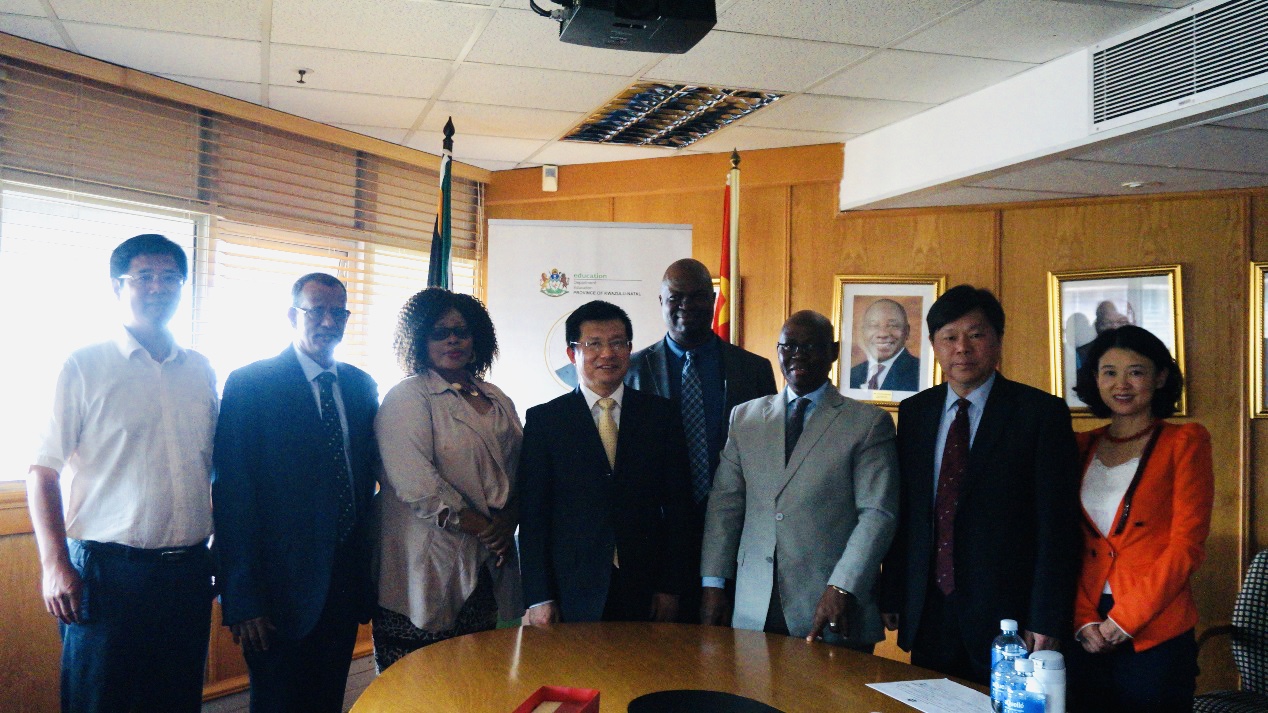 On December 9th, accompanied by Mrs. Ding Qiao, deputy consul general of the Consulate General of the People's Republic of China in Durban, the delegation visited Kwazulu Natal provincial government.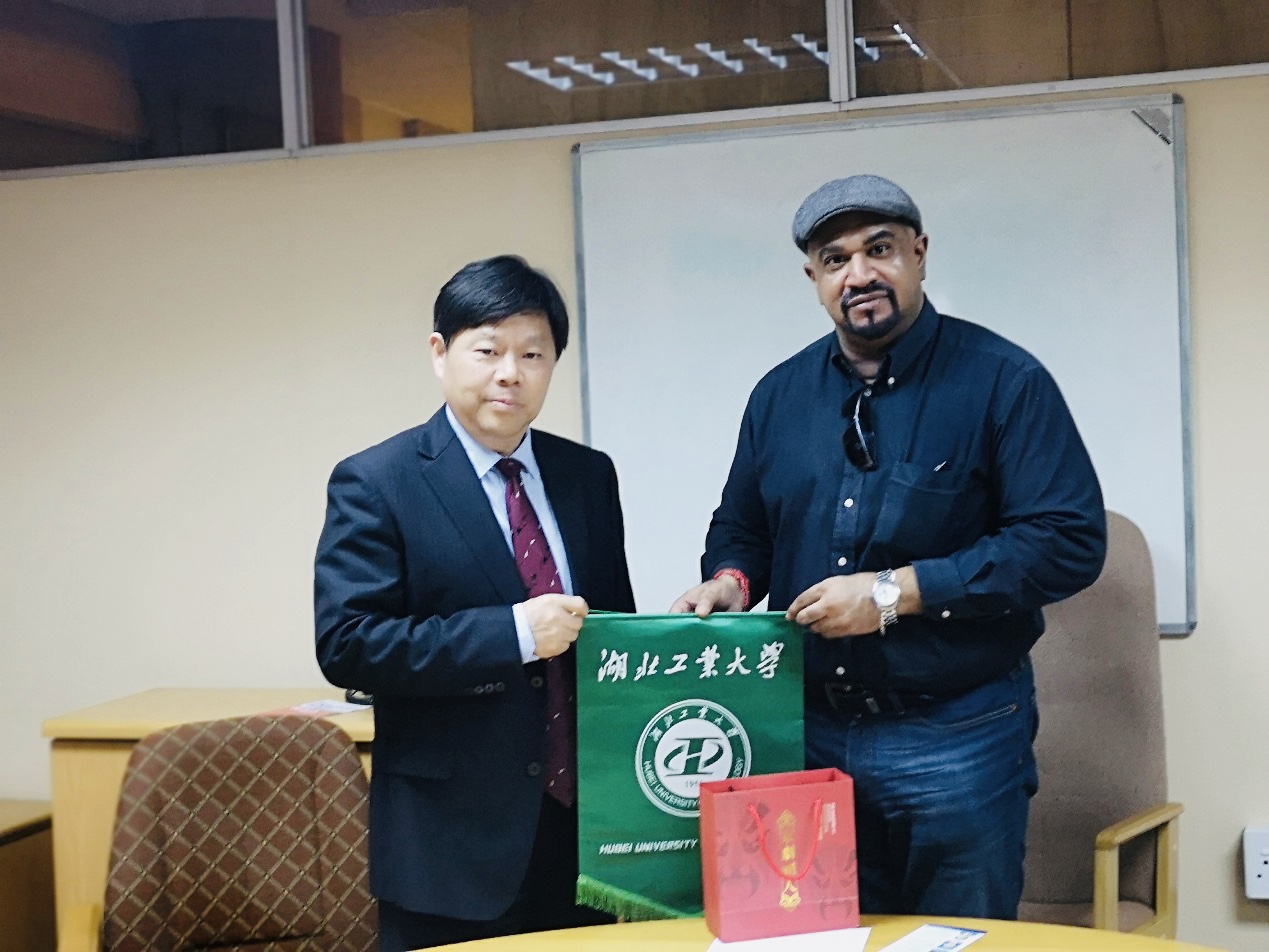 At the Durban University of Technology(DUT), the delegation conducted research into the university's scientific research institutes and laboratories. President Liu and Vice-president of DUT signed an MOU, in which the two parties will cooperate in the areas of teacher-student exchanges, scientific research cooperation, laboratory construction and Chinese language education.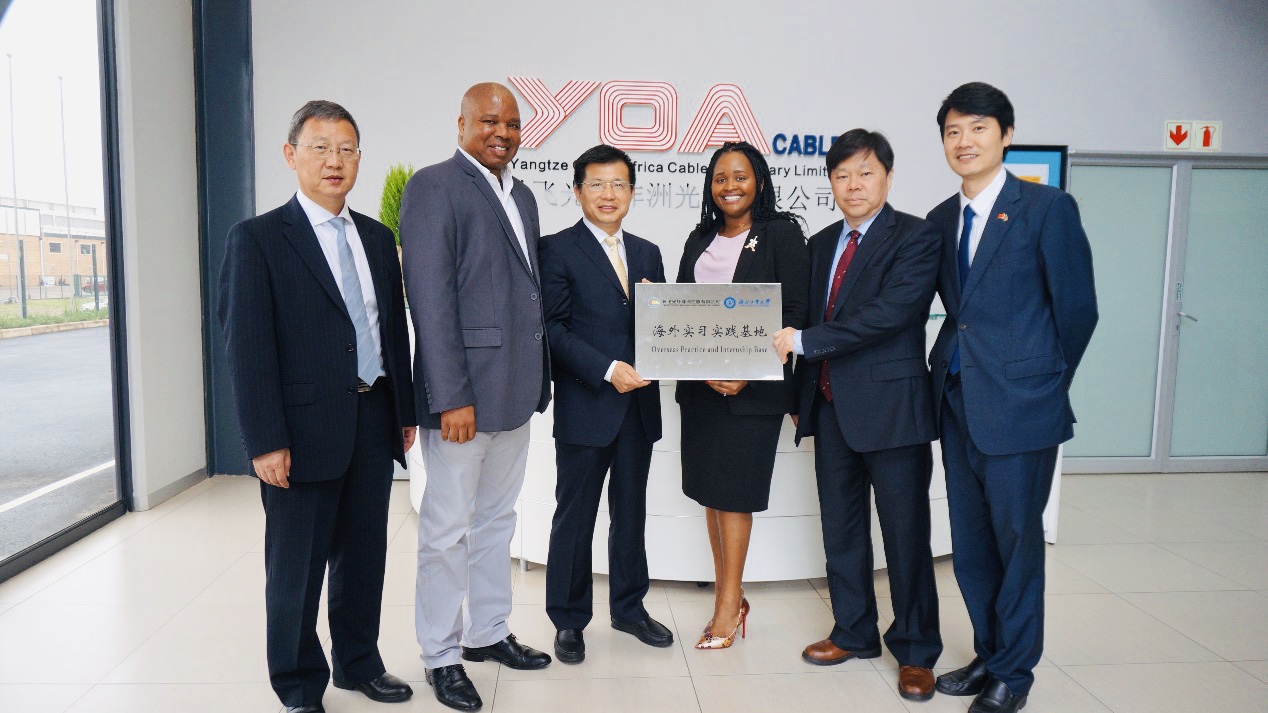 The delegation visited the Yangtze Optics Africa Cable Co. Pty. Ltd. (YOA). Mr. Tao and President Liu investigated production development, and had in-depth communications with the company's senior management. Mr. Tao awarded the HBUT Overseas Internship Base nameboard to CFO, CHO and Production Director of YOA.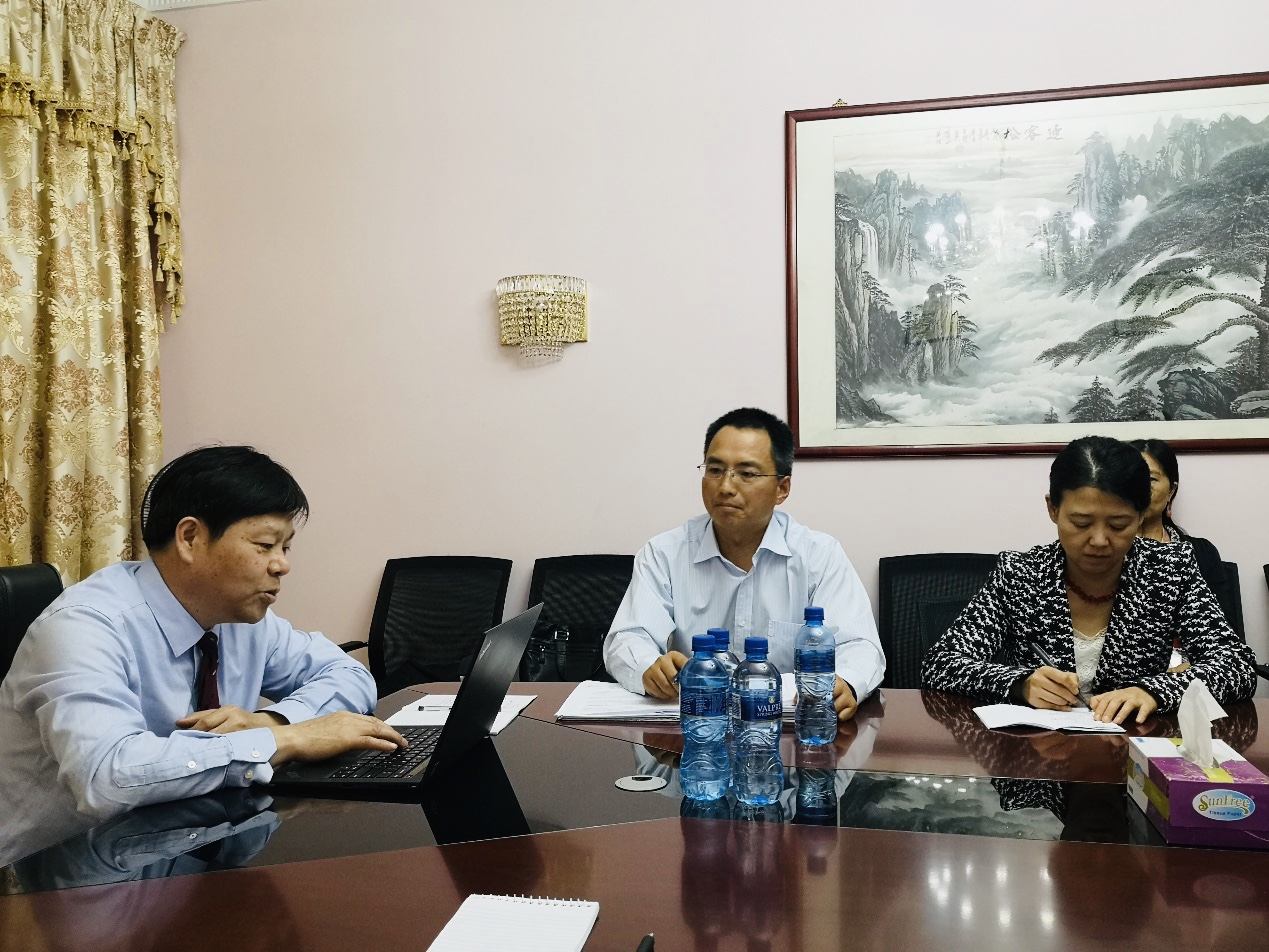 At the invitation of the Consul General, Mr. Fei Mingxing, President Liu gave a lecture at the Consulate General of the People's Republic of China in Durban.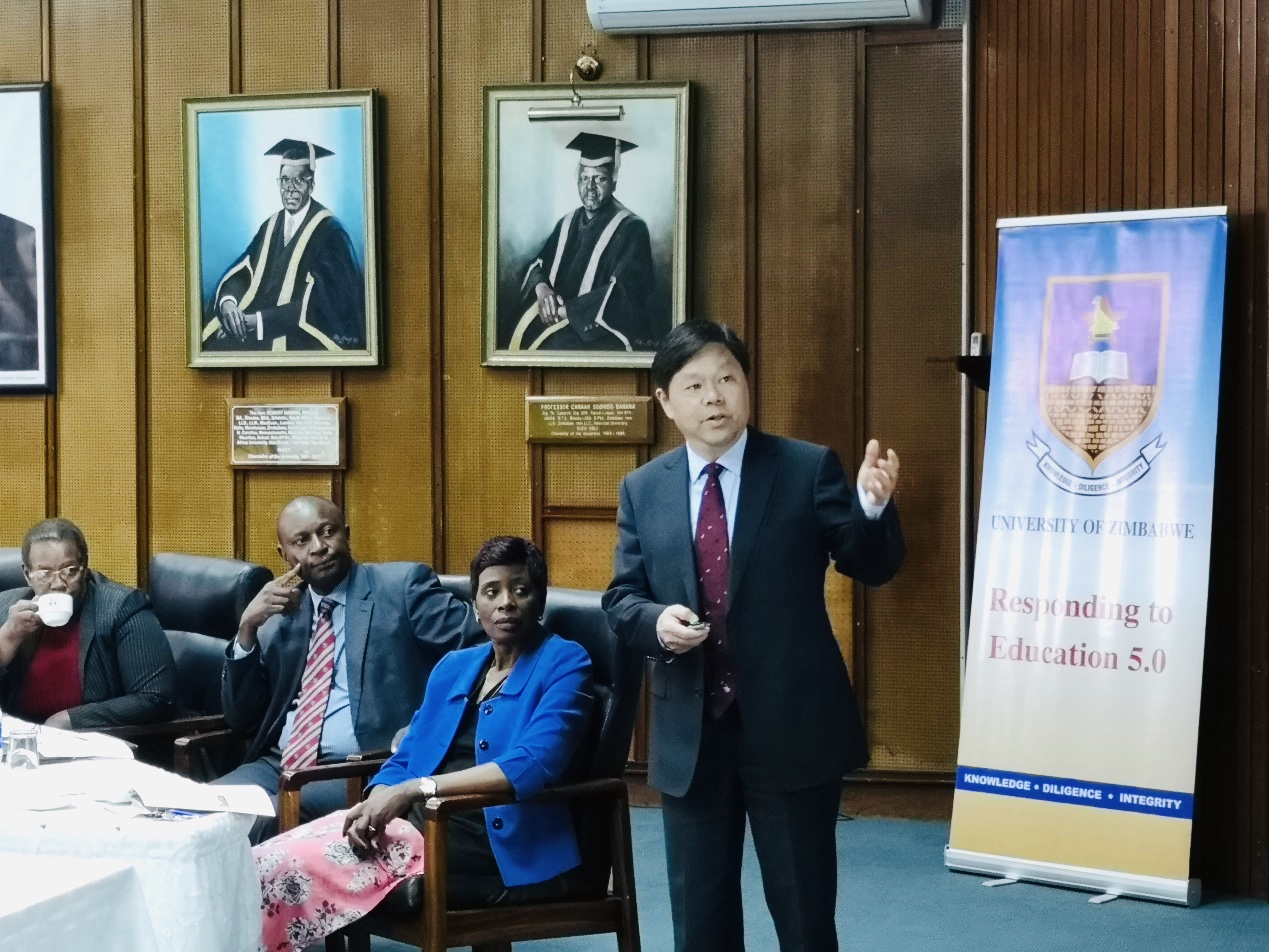 On December 10th, the delegation visited the University of Zimbabwe (UZ) where Vice Chancellor Prof. Rosemary Moyana, Vice Chancellor Prof. Charles Mbohwa and other department leaders met with the delegation. HBUT and UZ have reached a high degree of agreement on cooperation in teacher-student exchange, scientific research, and talent cultivation.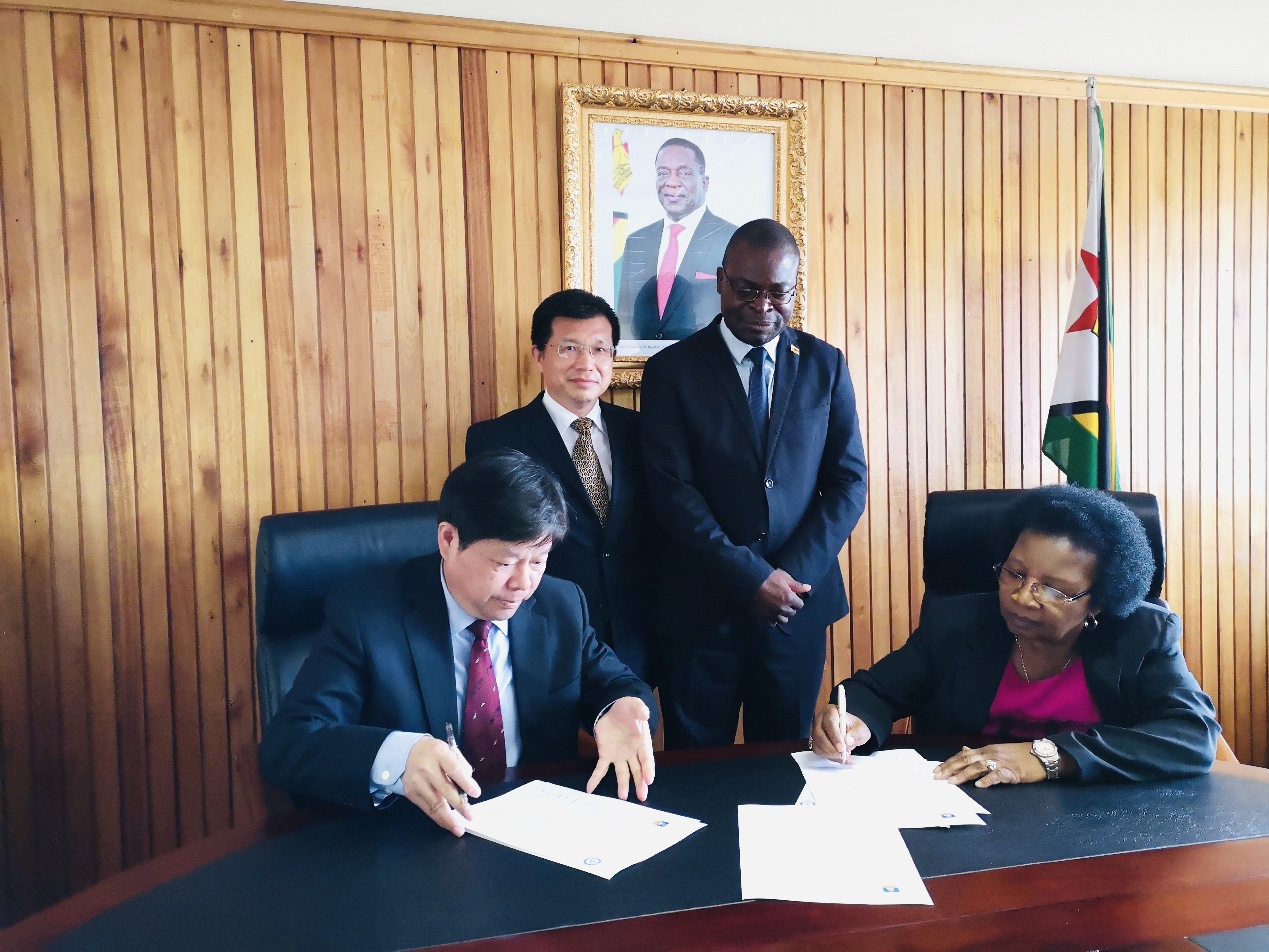 Minister Amon Murwira met with the delegation at Zimbabwe's Ministry of Higher Education, Science and Technology. Mr. Tao had an in-depth exchange about actively implementing the Belt and Road Initiative, Sino-African cooperation, friendly exchanges between Hubei province and Zimbabwe, and practical cooperation in education. Minister Murwira gave high praise to the contributions made by Hubei province and HBUT toward Zimbabwe's talent cultivation, and gave warm congratulations on the periodic achievements between HBUT and UZ. He said the two parties will continue to promote cooperation in education, science and technology, and culture to deepen bilateral exchanges and friendship between Zimbabwe and China.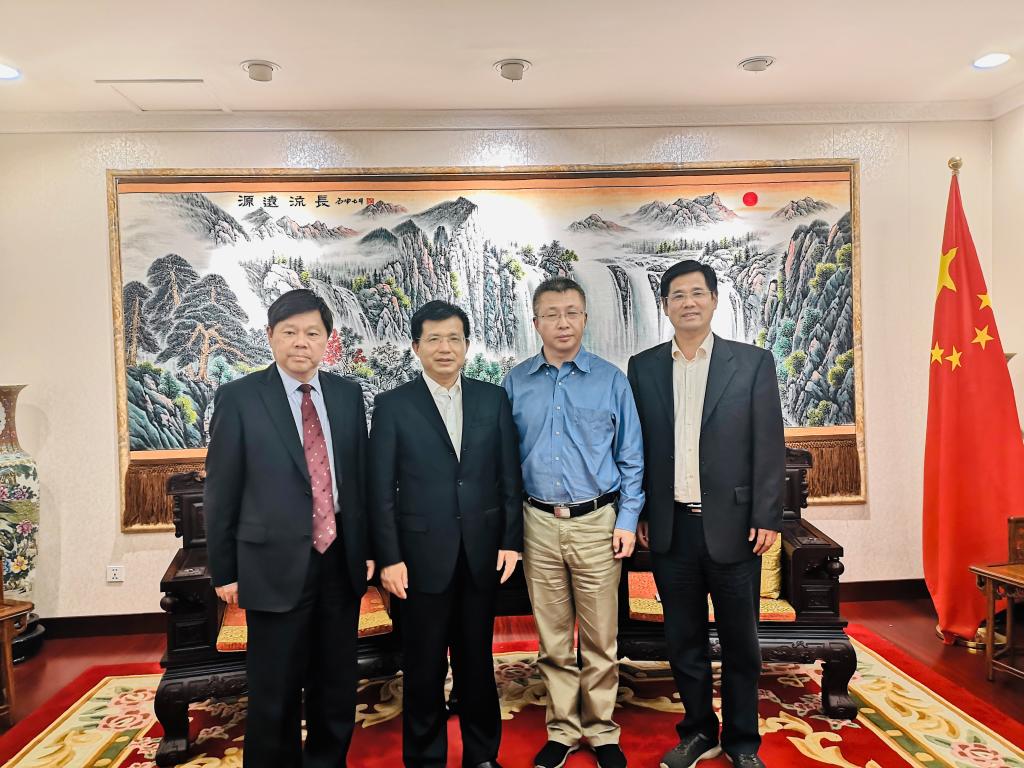 At the Embassy of the People's Republic of China in the Republic of Zimbabwe, the Charge d'Affaires ad interim Mr. Zhao Baogang met with the delegation. Mr. Tao gave a briefing on higher education development in Hubei province and the preliminary results of this visit, and he hoped to further expand exchanges and cooperation with Zimbabwe. President Liu introduced the current situation and aspects for improvement in Zimbabwean students cultivation at HBUT.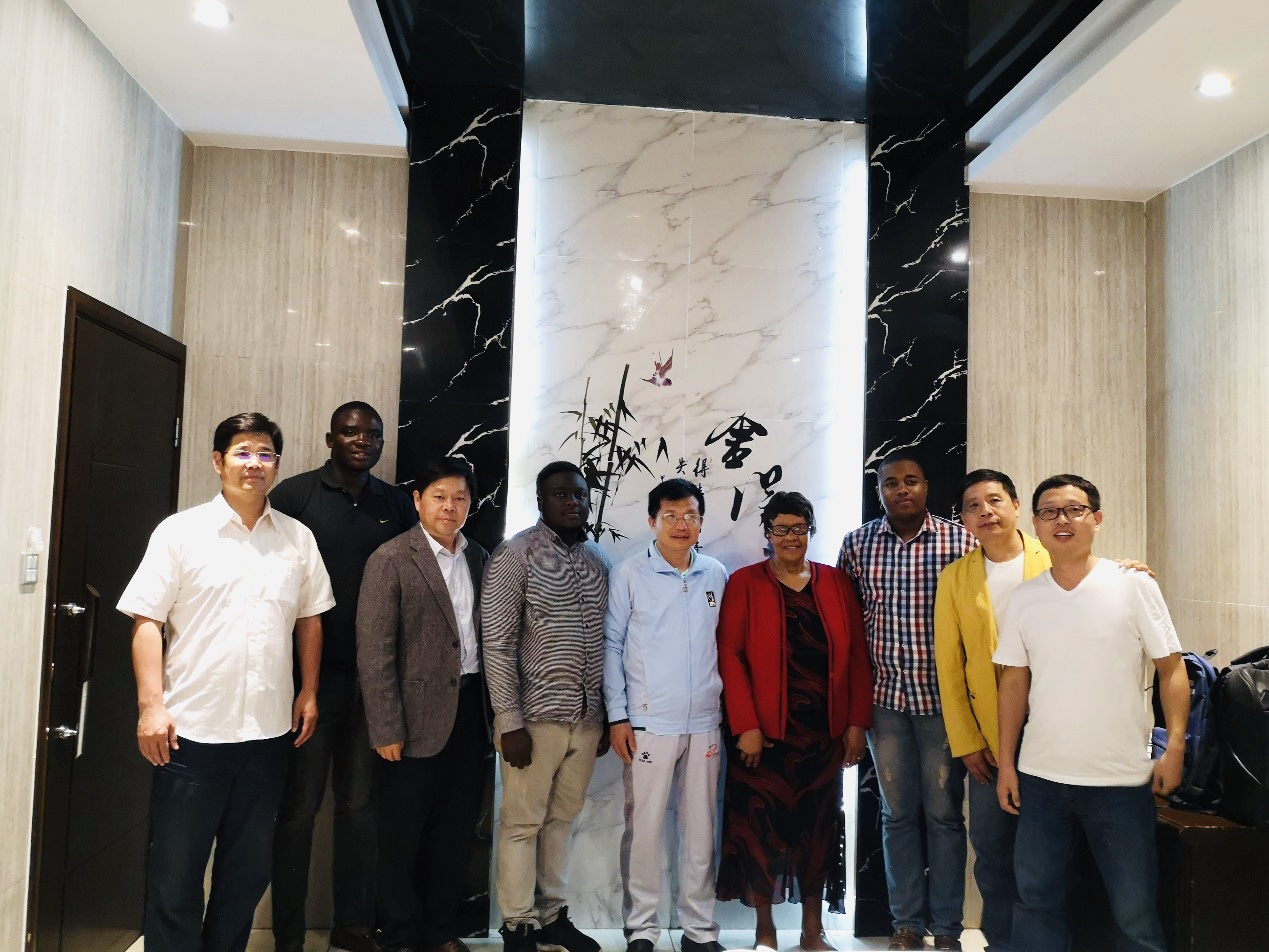 During this visit, accompanied by President Liu, Mr. Tao paid a special visit to HBUT Mauritian and Zimbabwean alumni and students' parents. He asked about their living, employment and entrepreneurship conditions, and encouraged them to make contributions to social and economic development of their country. Furthermore, Mr. Tao hoped that both HBUT and WIT will attach great importance to the construction of an alumni association, and actively strengthen their communication to cultivate a group of high-quality talents who know and love China and serve as a bridge for friendly exchange between the two countries.