About WSSET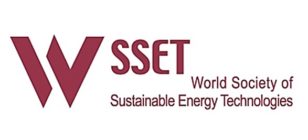 WSSET(https://www.wsset.org//), a non-profit organization, stands for The World Society of Science and Engineering Technology.
Founder:

Saffa Riffat, Professor in Sustainable Energy and Head of the Institute of Sustainable Energy Technology at the University of Nottingham.
Mission:
WSSET has played an important role in consolidating practical partnerships between academic and industrial organizations, as well as promoting sustainable development/technologies worldwide. The WSSET is committed to put its utmost effort on the development of science and engineering in the world. Nowadays, WSSET has established tight relationships with well-known institutes.
Publications:

Some Partners: